Pools, which are especially in the gardens of sites, villas and apartments, allow people to relax and enjoy themselves in their gardens during the hottest summer months. Pools are a must to cool off in summer. The gardens, which have pools in it, both look good in terms of visuality and are easy to use in terms of functionality. Pools are usually rested in winter and open in summer. Pools should be cleaned and maintained before opening. The cleaner the pool, the more protected your health.
Are the pools safe enough? Every year, too many children in the world get injured and die by falling into the pools. The perimeter or top of the pools should be sheltered so that no one falls into the pool during the off-season and large trash does not fall onto it.
What is a Pool Safety Net?
It is a type of safety net used to prevent accidents that may occur in pools, especially in periods when the pools are not used in cold weather. A mesh net has covered the top of the pool to prevent people from falling into it. If the pool area is used as a common area, it must be covered by a mesh net on the pool.
Why Pools are Covered by Netting? 
In winter, when the parents cannot adequately control their children, children, elders, disabled people or those who do not know how to swim may fall into the pool. In the winter, there may no one on the outside because of the cold weather conditions, this may cause for people's death that fall into the pool. Netting over the pool and to the edges makes all these problems prohibit.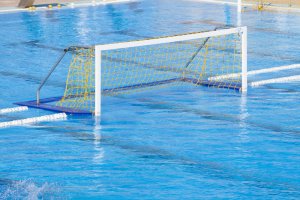 What are the features of Pool Nettings?
· It has a high level of durability as well as a flexible structure that affects the trauma while falling on the net and keeps the person safe.  
· Pool nets woven tightly for heads of children don't pass through the net and they do not create any danger when they fall on the net. Mesh net that forms a barrier between water and pool prevents drowning and provides security.
· Children stay where they fall, and their moves are strengthened, nets prevent more dangerous things. It prevents babies and children from struggling with the pool.
· The weight-bearing limits are quite good, it does not tear easily. It is a product that has high strength, resistance to UV rays, water and all natural events. 
· All equipment used in the product installation system is highly resistant to corrosion.
If you want to use a pool net, you need to know how many square meters the pool is. If you wish, by making the discovery before, you can get more clear information about how to set up the system and price. Once the net system is installed, it is very easy to install and remove. Mesh nets are used not only in pools but also in constructions, stairwells, astroturfs, balconies, terraces, goalposts, basketball hoops, handball and many other areas you can think of for security and sports purposes. If you want to use the pool mesh net, you can contact us. Using file netting protects your life safety.